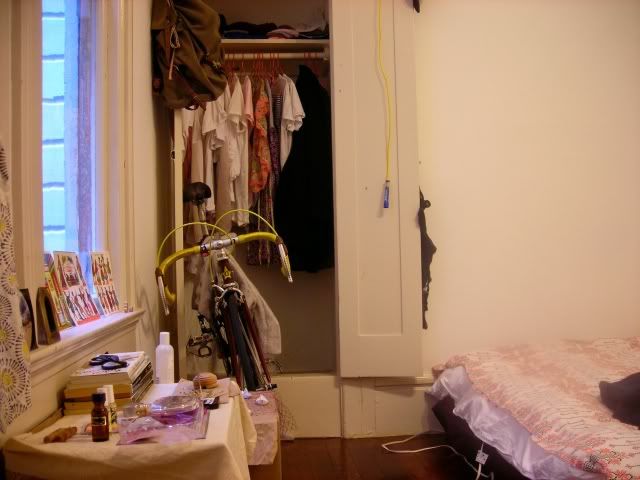 I've been living in this room for less than two months, with cardboard boxes for furniture
and a blow up bed.
But some news (!!)
I found the most beautiful perfect place to live in sf
with a couple of sweetie pies,
I move in on the 1st.
I feel pretty darn lucky.