these are some photos from the past couple of weeks, so many lovely days☼☼☼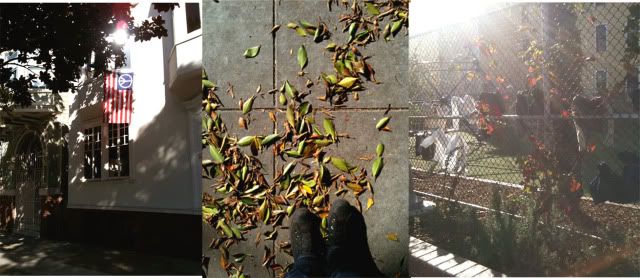 yesterday dave and i cycled to the beach for ice cream cappuccinos, baked eggs and *sweet* dutch pancakes, more days of
making dinner at home like super yummy kalecarrotpotatosteww/cucumberparsleysalad norferatu at the symphony,i was mfdoom::::
pretzels, gummies,yanyan, peppermint patties and wallace and gromit in bed.
; hair cuts (one for me and one for y♥u)
2 pretty dresses -
the night before christmas in3d, pumpkin patch,pumpkin party, manicures, tea tasting, ni ce whiskey noodles in japan town, new socks,ballet class, art shows, reading books...
&

2 tickets back to memphis,tennessee !!